Michael Jarrett
President
Michael Jarrett is the founder and CEO of QuesGen Systems. Mike has over 20 years of experience in running organizations supporting and developing complex applications. Prior to starting QuesGen in January 2004, he held executive positions at Applicast, a hosted provider of enterprise applications and Eloquent, a multimedia software company, and Arthur Andersen's Business Consulting organization.
At Andersen, Mike was the partner responsible for the advanced technology practice for the 11 western states. Prior to Andersen, Mike was the founder and President of Empart Technologies, Inc., a provider of online catalog software for large-scale industrial manufacturers. Mike also ran the professional services and consulting organization for Informix software (currently owned by IBM).
Mike holds a BA in economics from the University of California at Santa Barbara and an MBA with a concentration in Information Systems from San Diego State University.
Michael A. Kohn, MD, MPP
Chief Medical Officer
Dr. Kohn's primary research interest is in diagnostic and prognostic testing for stroke, myocardial infarction, sepsis, hypo/hyperglycemia, and other emergency conditions. He has also been involved in several treatment trials. He is a professor of Epidemiology and Biostatistics at UCSF where he provides study design consultations to clinical investigators.  He also created the UCSF CTSI's online sample size calculators (www.sample-size.net).
Dr. Kohn is an expert on database management for clinical research, both setting up study databases and extracting data from the electronic health record. He has been teaching in UCSF's Training in Clinical Research (TICR) Program since 2000, including 10 years (until 2012) as co-director, lecturer, and section leader in the program's flagship "Designing Clinical Research" course.
He directs the data management and clinical epidemiology courses, leads the second-year master's seminar, and directs the UCSF Workshop on Evidence-Based Diagnosis. With Thomas B. Newman, he co-authored the clinical epidemiology textbook "Evidence-Based Diagnosis" and is a contributing author to Hulley et al, "Designing Clinical Research."
For the past 3 years, Dr. Kohn has also been a research advisor to investigators in the Department of Emergency Medicine at Stanford Medical School, and he co-directs the Stanford course on evaluating technologies for diagnosis, prognosis, and screening.
Vibeke Brinck
Director of Systems Engineering
Vibeke Brinck is the Director of Systems Engineering at QuesGen and is passionate about helping improve the effectiveness of research through the use of technology. Vibeke has extensive experience translating complex clinical research data entry and data management problems into simple, elegant solutions. She has over 8 years of experience developing research study in a wide variety of clinical areas including childhood obesity, lung disease, neuro-imaging, and traumatic brain injury.
Vibeke has an academic background relevant to developing customized data solutions, including a BS and MS in Chemistry, published scientific research, conducting environmental impact studies, and direct involvement in supporting clinical studies. Her work experience includes research and management roles with Electric Power Research Institute (EPRI), University of Copenhagen, and the Leukemia & Lymphoma Society.
Vibeke holds a BS in Chemistry from San Francisco State University and an MS in Chemistry from Copenhagen University.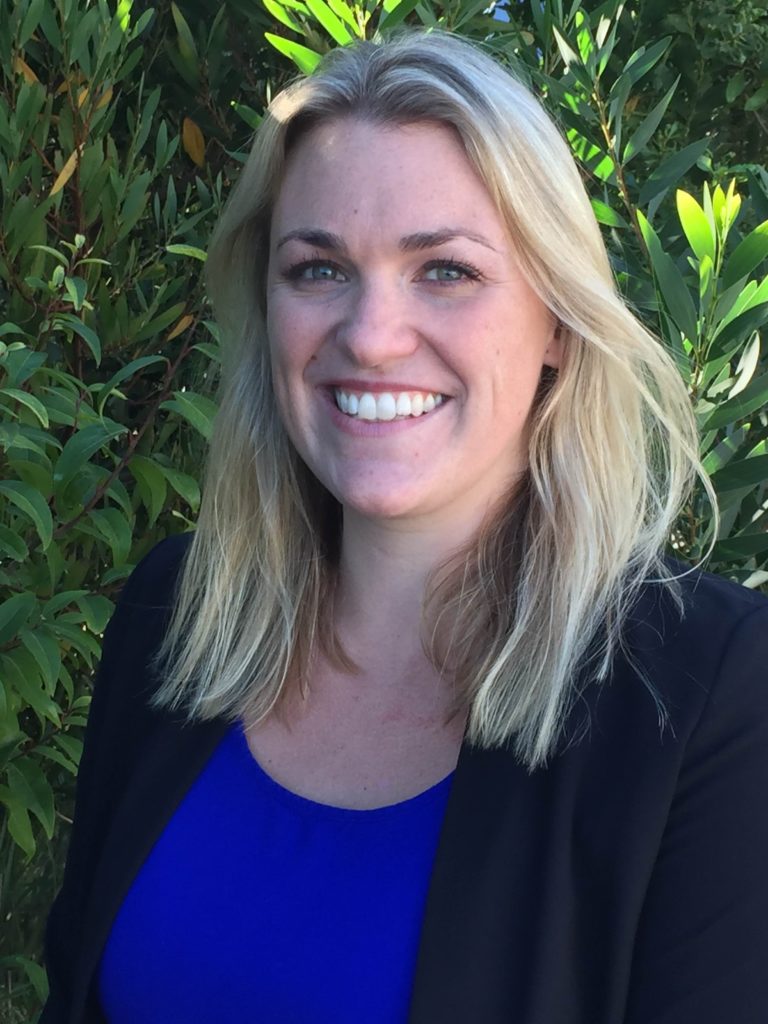 Bianca Byrne
Director of Client Services
Bianca is the Director of Client Services for QuesGen. In her years before working for QuesGen Bianca worked as a customer support representative for a healthcare technology company. Bianca's background in economics gives her a more thorough understanding of data models and data structures. That, paired with her ability to work clearly and efficiently with clients makes her a well-placed addition to the QuesGen team.
Bianca holds a BA in Economics from the University of California at Santa Cruz.
Andrew Christiansen-Hedge
Director of Product Development
Andrew is a Client Services Specialist and programmer at QuesGen Systems. Prior to joining the QuesGen team, Andrew taught music in public schools. His work as a teacher has provided an excellent framework for interacting with and assisting clients. In addition to his work with customers, he is a software developer. Andrew discovered his love of programming by developing video games on the Unity game engine. He is now putting these skills to work making the QuesGen platform more productive, usable, and friendly.
Andrew holds a BM in Jazz Studies and Music Education from Ithaca College.
Martin Jorgensen
Director of Operations and Finance
Martin has over 20 years of experience managing projects, leading teams, developing and optimizing processes, and improving outcomes. Prior to joining QuesGen in 2017, Martin served as an Officer in the Royal Danish Navy, worked for the government in a variety of capacities. Additionally, Martin has worked for various Silicon Valley start-ups, and a local non-profit organization.
Martin holds a Ph.D. from the University of Copenhagen
William Hedge
Director of Security and Compliance
Bill is Director of Security and Compliance at QuesGen and comes to us after 25 years of experience in application development, applications consulting, product management, and marketing in the software industry.
Prior to QuesGen, Bill worked at TimesTen, an in-memory database company later acquired by Oracle. Bill was employee number four at Informix Software (acquired by IBM) where he developed many of its early application development tools, report writer compilers, and utilities. He also was a founding manager of its consulting organization and led the Product Management organization for the company's application development offerings.
Bill holds a BA in Music from California State University, Northridge.
Barbara Maley
Director of Business Development
Barbara, as Director of Business Development, brings to QuesGen over 15 years of sales, marketing, and relationship management experience. Her focus is on identifying clients who might be a good fit for QuesGen's solutions and provide an introduction and education about the company.
During her 15-year sales career Barbara has sold and marketed hardware, software, and services. Prior to QuesGen, Barbara has held various sales positions ranging from selling IBM Software for over 8 years to her role as a marketing manager which rolled into sales for Centura Software. Prior to that, she sold hardware and services for Canon USA via IKON.
Barbara holds a BS in Marketing from Southern Illinois University, Carbondale.
Henrianna Chung
Client Services Specialist
Henrianna is a part of the Client Services team here at QuesGen. She has worked with and been involved with the improving databases related to medical research, specifically cancer research. Henrianna has always been extremely intrigued by the power of technology and how we can utilize technology to help make research more efficient. She is always striving to learn more and has established great technical skills through school and personal interest.
Henrianna holds a BS in Information Systems from San Francisco State University. Henrianna was awarded the Distinguished Academic Achievement Award at San Francisco State University, which is awarded to the top ten students.